My own professional bread crumbs
and a journey in the personal development
Specialization in the comparison field & product performance – B2B, B2C:
Market and user research, scratching ideas, UX wireframes & prototyping, pixel perfect UI.

Lead the UX/UI & marketing studio:
Managing three designers and improved workflow within the studio and PMs.
Reduced gaps between designers and devs.


Redesign, Performance & AB Testing:
According to traffic, data and user testing I redesigned different components / pages
to maximize performance and conversions.


Ownership and design UX/UI from scratch a fintech product for US users.
Ownership and design a B2B personalization product based on machine learning.
Built a Design System that will be used across the organization in over 30 websites.
Implement new tools and working methods with Figma, Zeplin, Invision.
Collaborate with: VP product, PMs, brand managers, SEO, PPC, biz dev, content, dev.
2020 – 2021
Amdocs – Freelance
Senior Product Designer & Consultant
My main role was to take

ownership of 15 years old product
and make its user experience smooth, easier and faster.
Research competitors and collecting inspiration.
Bringing life to the product with updated UI design according to the brand book.
Made a design system for every component including black mode.
Icons redesign
User research after launch.
Sprints – day by day collaboration with the dev manager and the PM.

QA
2017 – 2020
Elad Systems LTD (outsource)
Senior Product
Designer & Team Lead

Involved in all product life cycle & stages include strategy.
From concept thinking to interactive wireframes through improvements with tight deadlines.
Translated big data & research into beautifully-crafted usable products.
I worked on products like Dashboards, Mobile Apps & Responsive Websites.
These products were made for Cloud Solutions, IoT, Cyber Security, E-commerce – B2B & B2C.
Collaborated with:
PMs, Product Designers, UX Researchers, Analysts Developers, Marketing, Content, Marcom & Seo.
I Designed landing pages for marketing purposes for over a million potential customers that engage
with these pages on a monthly bases.
Created a design system so all the products will have the same look and feel for use of in-house studio
and other contractors.
As a team lead I guided the team working on the latest apps & plugins to build updated work methodologies.
Mentored for creative thinking, time management & research for complex solutions.
2014 – 2017
Netcraft (outsource)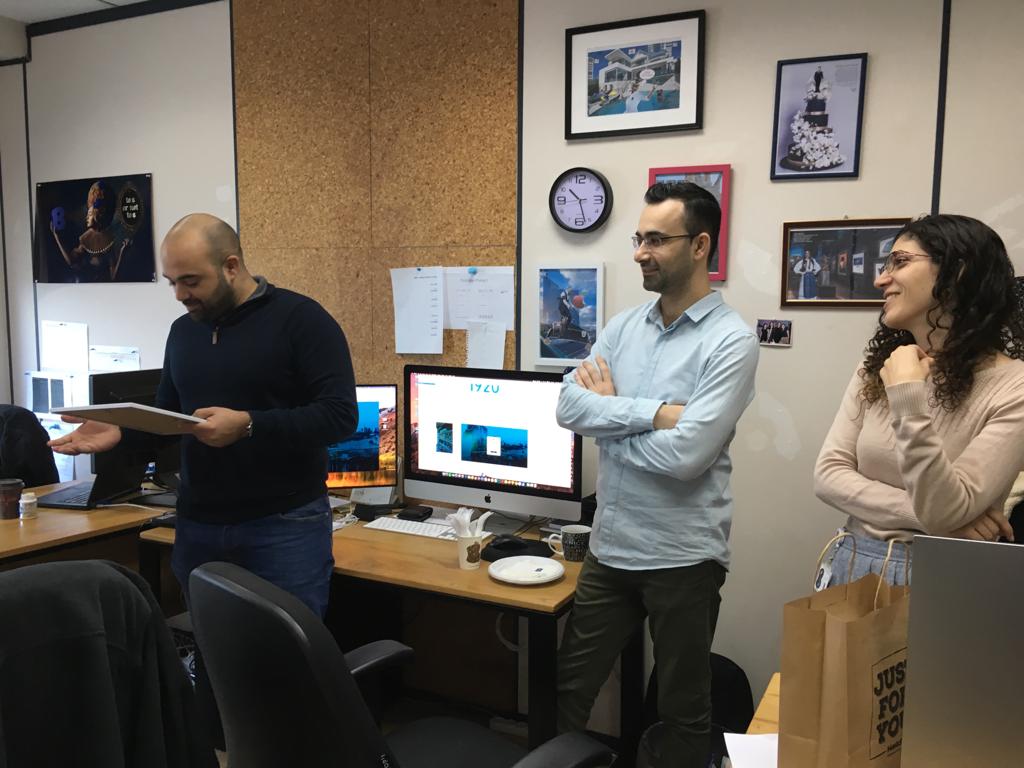 Created responsive websites, dashboards, desktop and mobile apps for core products.

Conducted research before every project to insure best results.

Constantly followed UX/UI trends & lead designers in the world to stay informed
for creating an updated brand book & GUI that match the client's d.n.a
Created responsive websites, dashboards, desktop and mobile apps for core products.


Conducted research before every project to ensure the best results.

Redesigned the company's responsive website (includes over 300 pages).

Designed landing pages for televised campaigns that were aired during primetime.
Redesigned personal area for customers' use. As a result, the usage and the traffic have increased by 52%.
2008 – 2014
Ybcreative – Creative Studio
From a freelance designer to a studio that provided e-commerce solutions, employing
over 10 suppliers from various fields:
Branding and concepts design, web sites, landing pages, front & back development, branding, pack-shot photography (for Amazon, eBay, Etsy, Facebook & Instagram), promotional videos, microcopy,
SEO/PPC & social media pages.
I have written a guide for designers and developers who have tried to learn the fundamental rules of design and visual communication. This guide was distributed for non-profit but as a contribution to the community.
2008 – 2014
Real Colors – Print Design Studio
Designed brand books for leading companies in Israel.
Conceptual & creative designer for commercial needs.
Designed for pro conferences and complex printing products.
One-on-one meetings with customers to translate their needs & provide a perfect creative.